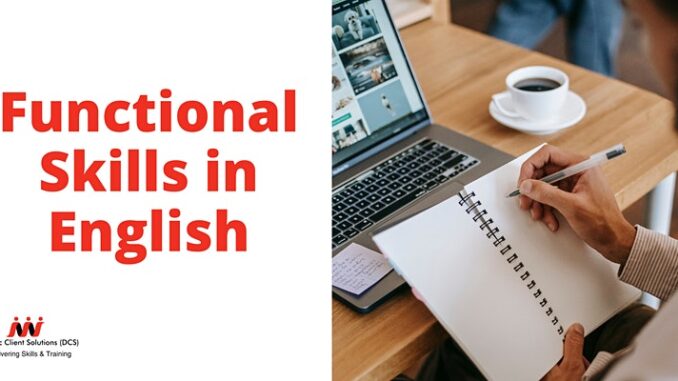 Course Overview
Duration: 6 weeks.
Cost: Fully funded or £250 if co-funded.
Location: Online event.
Build proficiency in everyday English and take your English speaking, listening, reading and writing skills to the next level. The purpose of Functional Skills English Entry Level qualifications are to demonstrate the ability at an appropriate level to read, write, speak, listen and communicate in English, and to apply this knowledge and these skills in familiar situations.
More info:
Click the Enquiry Form below to contact the DCS Team and make an enquiry (schedule, duration, etc.) about this course before becoming a participant.
Feel free to share your feedback, ask questions or leave a comment below.
Email: courses@dcstraining.co.uk | Tel: 020 7175 7735