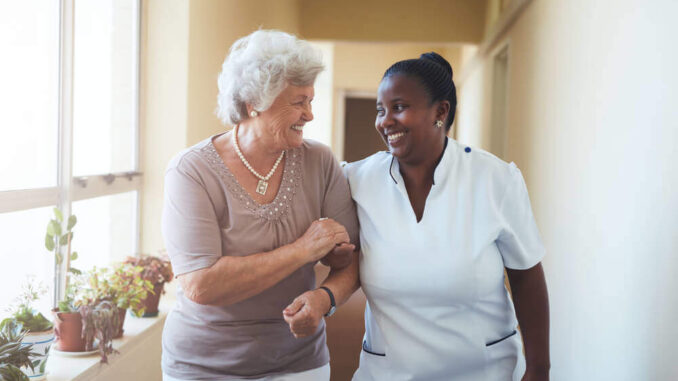 Course Overview
Duration: 16 weeks.
Cost: Fully funded or £811 full cost.
Location: Online event or face to face delivery.
Session Time: Day or evening support sessions
Start Date: From September 2022
About the course
This qualification is designed for adults interested in enhancing their career prospects or looking to make a career change.
As the need for adult social care continues to rise, it's important that care workers have up-to-date support and guidance that allows them to provide person-centred care for the people they work with. If you're looking for a career change and want to understand more about health and social care, or if you've just started working in the sector and are looking for an introductory qualification, this fully online course is ideal. It's a knowledge-only course, so there aren't any competence or practical elements.
You will learn all about important issues in care such as safeguarding, equality and diversity, and health and safety. The course also covers how to plan and organise work, how to solve problems and make decisions, and the types of communication and information systems you might have to work with. You will also gain information about motivating and improving performance, career development, training and coaching, and how to deal with conflict and stress in the workplace.
More info:
Course description / Register via EventBrite.
Click the Enquiry Form below to contact the DCS Team and make an enquiry (schedule, duration, etc.) about this course before becoming a participant.
Feel free to share your feedback, ask questions or leave a comment below.
Email: courses@dcstraining.co.uk | Tel: 020 7175 7735