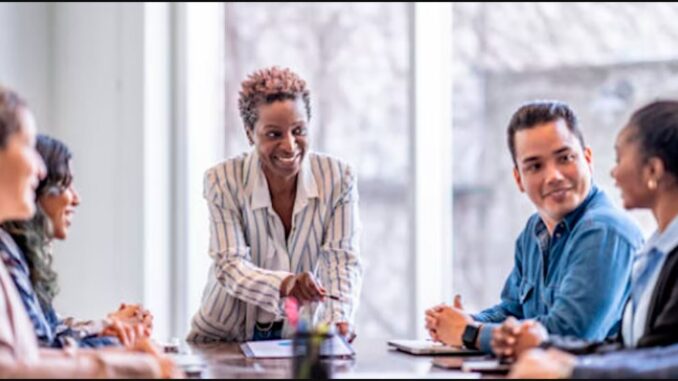 Are you ready to be a leader? Our Management and Leadership course will expand your team-leading skills to support your next career steps.
Course Overview
Duration: 16 to 20 weeks (depending on the choice of delivery).
Cost: Fully funded or £811 full cost.
Location: Online or face-to-face delivery.
Starting from January 2023
What is the CMI Level 3 Diploma in Management Skills and Knowledge?
This qualification is designed for adults interested in enhancing their career prospects or looking to progress in the workplace. The course is applicable to any sector/ industry.
The diploma is an accredited qualification that provides the knowledge, understanding and skills required to work as a Team Leader/ Supervisor/Manager. The objectives of this qualification are to help learners to focus on the study of management within different occupational areas and develop skills and knowledge in a range of areas relevant to their roles, such as leading and managing people, building relationships and communication, operational and project management, finance and personal effectiveness.
More info:
Course description / Register via EventBrite.
Click the Enquiry Form below to contact the DCS Team and make an enquiry (schedule, duration, etc.) about this course before becoming a participant.
Feel free to share your feedback, ask questions or leave a comment below.
Email: courses@dcstraining.co.uk | Tel: 020 7175 7735