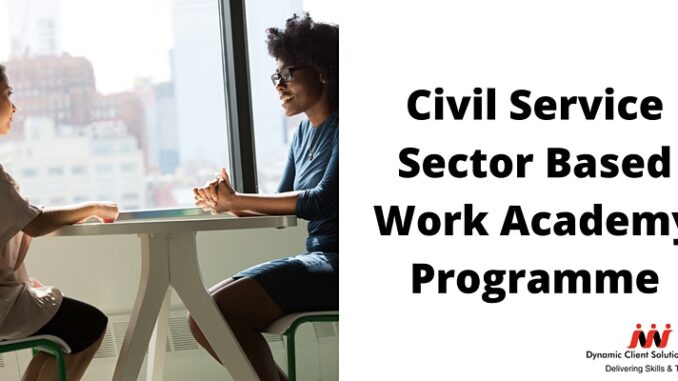 Course Overview
Duration: 4 weeks.
Cost: Free.
Location: Online event.
The Civil Service employs over 400,000 people across a wide range of departments! If you'd like to be part of this exciting, diverse organisation read on to find out more about our Civil Service Sector Based Work Academy Programme where you'll learn everything you need to fast track in to an exciting new career!
During this four week SWAP programme you will receive Civil Service recruitment process training whilst mastering the Civil Service Success Profiles. In addition you will gain a qualification in Employability Skills and Customer Service.
More info:
Course description / Register via EventBrite
Click the Enquiry Form below to contact the DCS Team and make an enquiry (schedule, duration, etc.) about this course before becoming a participant.
Feel free to share your feedback, ask questions or leave a comment below.
Email: courses@dcstraining.co.uk | Tel: 020 7175 7735