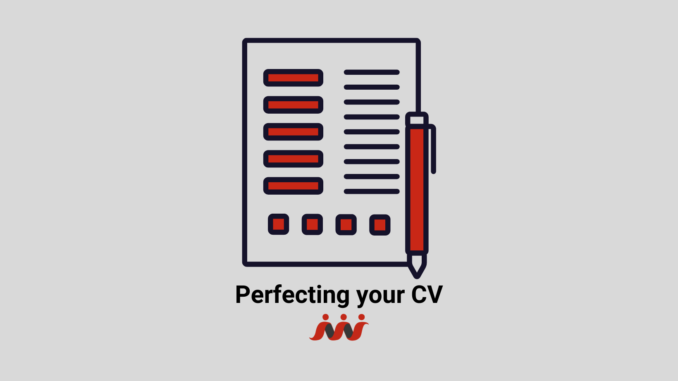 Whether you are starting fresh or reviving your current CV, you must keep the information concise and relevant. Your CV must grab employers' attention with relevant information showing your experience, interests and commitment. You want to focus on achievements, facts and figures to sell yourself. What can you bring to this position, and why are you right for this role?
Let us take a look at these 6 steps:
1: Keep relevant information
Try to avoid waffling, keep it concise and relevant to your achievements, interests and desired role.
2: Tidy it up
Presentation is just as important as content. Avoid fussy fonts like Times New Roman. Use a simple, clean font like Arial, Verdana or Tahoma to make it easy to read.
3: Don't forget keywords
Don't forget to include keywords (E.g. communication skills, friendly, confident, polite and organised).
4: Include a personal statement
Keep it short, highlighting your experience, skills and the personal and professional qualities that make you right for the job.
5: Quantify your achievements
Try adding statistics to elevate your achievements such as stating you have increased sales by 50%.
6: Take a break
Take a break before returning to your CV, make sure you spell check and proofread your work to make sure you are presenting yourself in the desired way for your industry.
Remember to come back to your CV regularly to ensure you are updating your skills and achievements, as well as to ensure your CV is equipped for your desired field of work.
Written by Zoe Langhorn (Social Media and Business Development)
Edited by Amelia Banks (Social Media and Content Development)